Vol.36, No.2: Apr-Jun 2020
Stop Nuclear Contamination!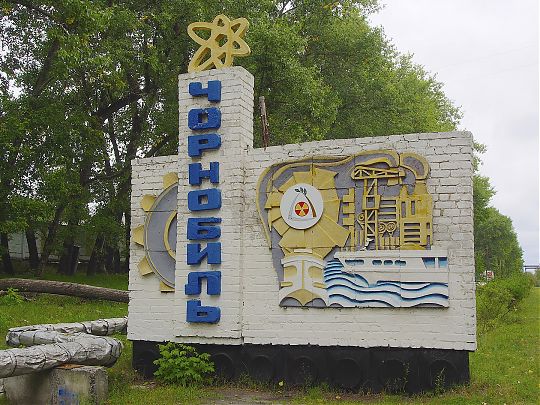 You have probably never heard about most of the radioactive accidents that have harmed people, so let's note first the health effects of uranium mining — including on the indigenous people whose land has been mined for that ore. Three generations of Dene people in Northern Saskatchewan have lived with the effects of uranium mining. And about 26 percent of Navajo women and children now carry elevated levels of uranium in their bodies.
Where to start, novice nuclear activists? Metta Spencer has plenty of suggestions. See What to Do While You're Self-Isolating: Stop Nuclear Contamination! now.
Also in this issue
Burning and Bombing: Military Expenditures, Military Emissions and the Climate Emergency
To avert catastrophic climate change, we must demilitarize and disarm, in parallel with climate mitigation and adaptation. This means scaling down our militaries, writes Tamara Lorincz.
Mennonites and the Canadian Government: A brief history of interactiions about war
John Graves Simcoe was famed for granting conscientious objector status to Mennonite men in Upper Canada, a good century before pacifists in other countries were granted similar rights. There were, however, many complicating factors, as Adam Wynne points out.
We Won't Solve the Climate Crisis with a Growth-Driven Economy. What are the Alternatives?
Unequal, growth-driven economies have worsened climate change and hindered our responses to it. Joanna Santa Barbara suggests ways in which we can find what the economist Kate Raworth calls a "safe, just space for humanity".
Peace Magazine archives
Every year on New Year's Day, we mark the occasion by uploading all remaining articles from the issues published during the preceding calendar year. See the archive page here for more than 2600 individual articles from March 1985 to October 2019.
Video series
Peace Magazine's Project Save the World releases a new one-hour video on Monday evening each week. These are broadcast on both Facebook and YouTube. You can watch on our Facebook page, or watch all recent shows right here. (The display's layout may vary depending on your screen size. At the top of the box below, click the small 'playlist' icon to browse through a full list of videos.)


Talk back: Commenting on articles
You can submit comments on selected articles during the current issue's date-span (eg Apr-Jun 2020). We are using a slightly different article template for these articles; follow the links in the paragraphs above, or see this issue's table of contents page to pass your judgment on current articles. Comments are moderated, so will not display immediately on the page.
If you want to discuss an earlier article with us, or if you would like to submit a letter to the editor for publication, you can write the editor directly.
The Peace Crossword
We have an archive of past and current Peace Crosswords on this site. Puzzles open in the free Litsoft program, which is an attractive and easy to use interface for solving puzzles. The puzzle homepage includes download links for the software: you can access it here.
If you're a subscriber and prefer solving the puzzle on paper, you may want to use the software program to check your answers—no need for waiting until the next issue arrives in the mail!
Follow us on Facebook and Twitter
Facebook page: www.facebook.com/PeaceMagazine. Another way to keep connected and give us your feedback on our articles.
Twitter feed: twitter.com/peace_mag
Credit card payments
We can take most online payments through PayPal. See the right-hand sidebar on this page for special forms for new subscriptions and renewals; other payments, such as gift subscriptions, can also be paid online by request (we'll email you an electronic invoice).
You are, of course, always welcome to pay with Canadian or US cheques through the mail.
Cover Gallery
Our cover gallery can be found at www.peacemagazine.org/covers.htm. Below each cover thumbnail is a link to the article index for that issue.
Updated 31 March 2020